Debt collections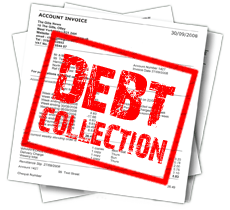 We are business to business Debt recovery company based in Krasnodar - the capital of Krasnodar region, Russia, employing both lawyers and doorstep debt collectors to ensure a one stop debt collectors service for all needs of our foreign clients.
Our Recoveries Services Group have a reputation second to none, acting for lenders and debt purchasers across their businesses. Our approach means we provide specialists offering genuine expertise dealing with mortgage recoveries, sales and shortfall, unsecured lending, asset finance, and invoice finance.
We specialise in speedy and effective debt collection, including swift enforcement procedures with no outlay to our clients. Since 1988 our highly trained debt collectors recover monies using a combination of pre-legal, legal action and full enforcement procedures.
Our actions include the following:
collections of the debtor useful information;
investigations of the debtor for any assets;
telephone calls, letters, SMS;
personal visits, personal talks;
court or Litigation Proceedings;
bailiff services;
personal visits, personal talks;
warnings and subsequent data exchange with Credit Reference Bureaus;
investigations for any illegal or criminal business activity by the debtor;
statutory demands towards the petitioning for a winding up order;
bankruptcy for individuals or the Winding Up of limited companies.
You can be assured that whatever course of debt recovery action we will take for your particular debts, it will be the best possible method to collect as swiftly as possible.
We are here for all your needs:
Prospekt Tchekistov, 37, office 126, Krasnodar, Krasnodar region, Russia, 350089,
+7 988 312 35 44